Legacies in Leather
Legacies in Leather is a special initiative of M.G. Ballard Designs where organizations raise funds by taking orders on custom made leather jackets and accessories carrying their insignia or custom artwork. Organizations earn 20-35% on each sale.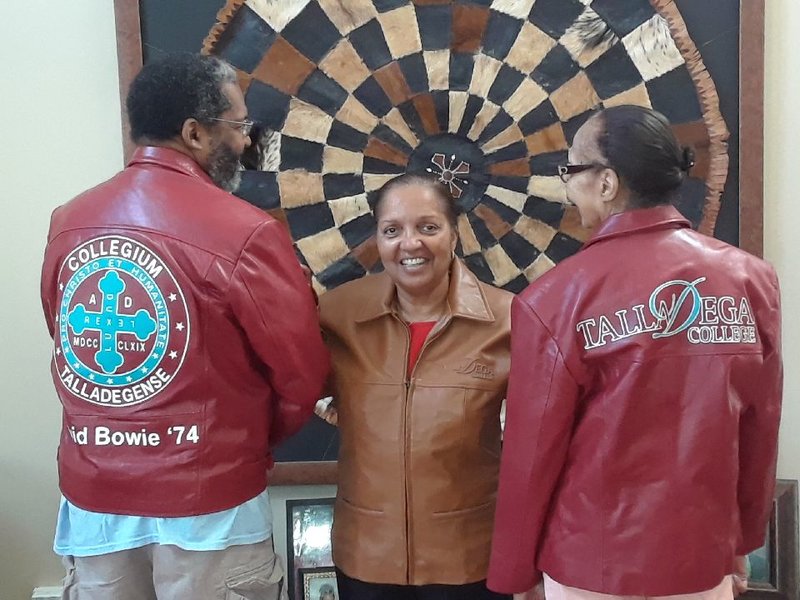 How it Works
Organizations wishing to simply place their insignia (logos, shields, etc.) in inlaid leather on leather jackets in our collection will only need to order (3) jackets to offset the cost of adapting their insignia and developing their shopping site. In addition, the organization must pay for the cost for casting the metal dies for images to be embossed on their products.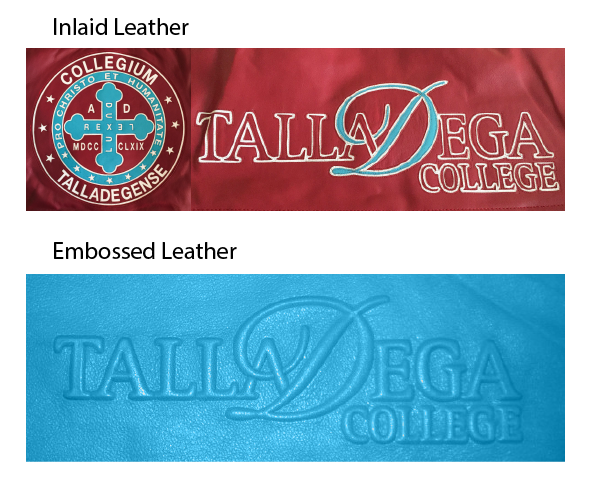 Our images are applied in one of two ways, inlaid leather and embossed leather.  Embossing is optional; however, embossing is a way to add the organization's insignia on any color product in a way that lets the owner show their spirit while having a solid color, more versatile product in their wardrobe.

The die casting is a one-time fee per design and per size. Each die can be used to emboss an unlimited number of products. The cost for developing the die can be incorporated into orders and deducted from commissions until the cost is covered.
For those wishing to commission exclusive artwork for their college, there will be a one-time fee to develop the original artwork (prices vary based on the complexity of the design). There is no additional charge to adapt the design to different products.
Permissions
We will need permission to use any symbols, crests, logos, etc., an organization desires to be incorporated into the design. Images will only be used on products to be exclusively sold by the organization as part of this initiative. 
If the organization is raising funds for an organization for which they are an affiliate or subsidiary, they are responsible for securing the necessary permissions and paying any related fees. Please note that we will have to receive this permission, in writing, before we can begin to develop the artwork.
The Legacies in Leather Shopping Site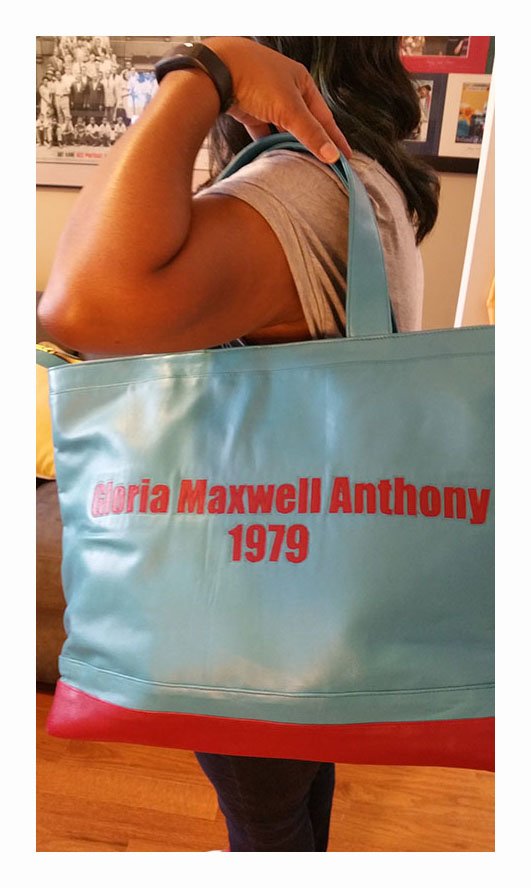 Organizations are provided with a designated space on the M.G. Ballard Designs shopping site where people can order their items. Everything their members/supporters need to submit orders, including measuring guides will be on the site. Members will be able to pay by credit card through Pay Pal and directly though the site. They will also be able to pay by check. Sales reports will be provided and revenues will be paid monthly.
In the process of ordering, customers can select to further personalize their items by adding their names, graduation years, chapters, etc.  The opportunity to customize varies by product.
For more information, call us at 901.290.2296 or email legaciesinleather@mgballarddesigns.com.