Signature Leather Collection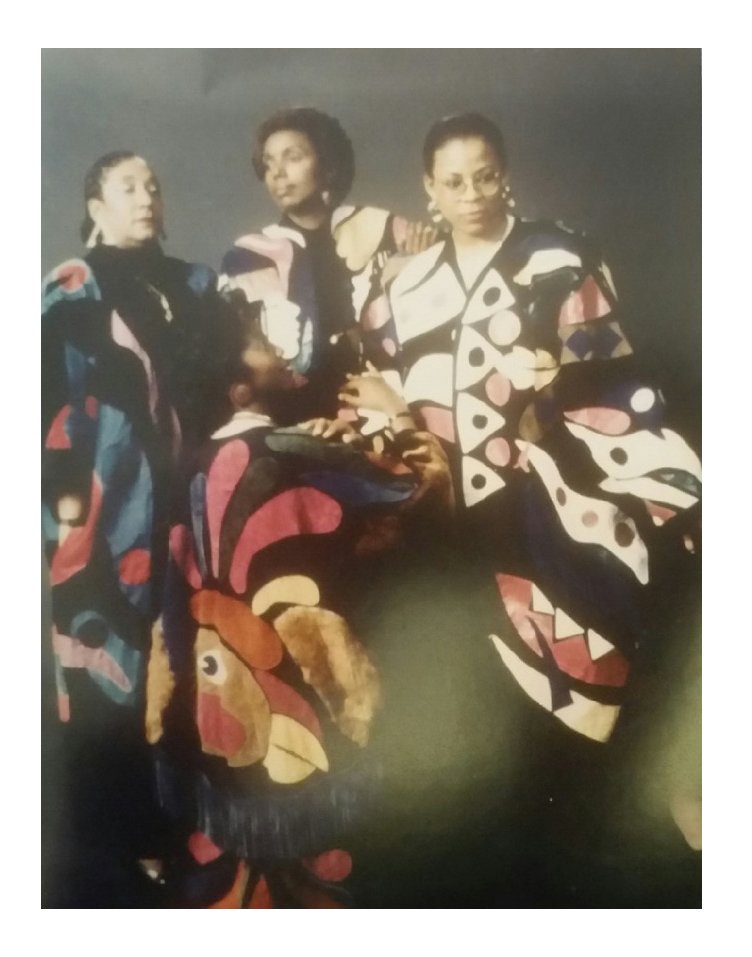 Marva started sewing at the age of five but started drawing at the age of three and has always considered herself an artist first. She studied art at the University of Akron; however, she credits most of her training in the arts to the Akron Public School system. "I was very fortunate to grow up during a time and in a place where public schools valued arts education and amply budgeted for it. There was hardly an art medium I didn't have a chance to explore. I was extremely shy and awkward and as a young girl. However, my abilities in art defined and validated me. My self-confidence centered on it– it was the thing I excelled at and the thing that made me feel good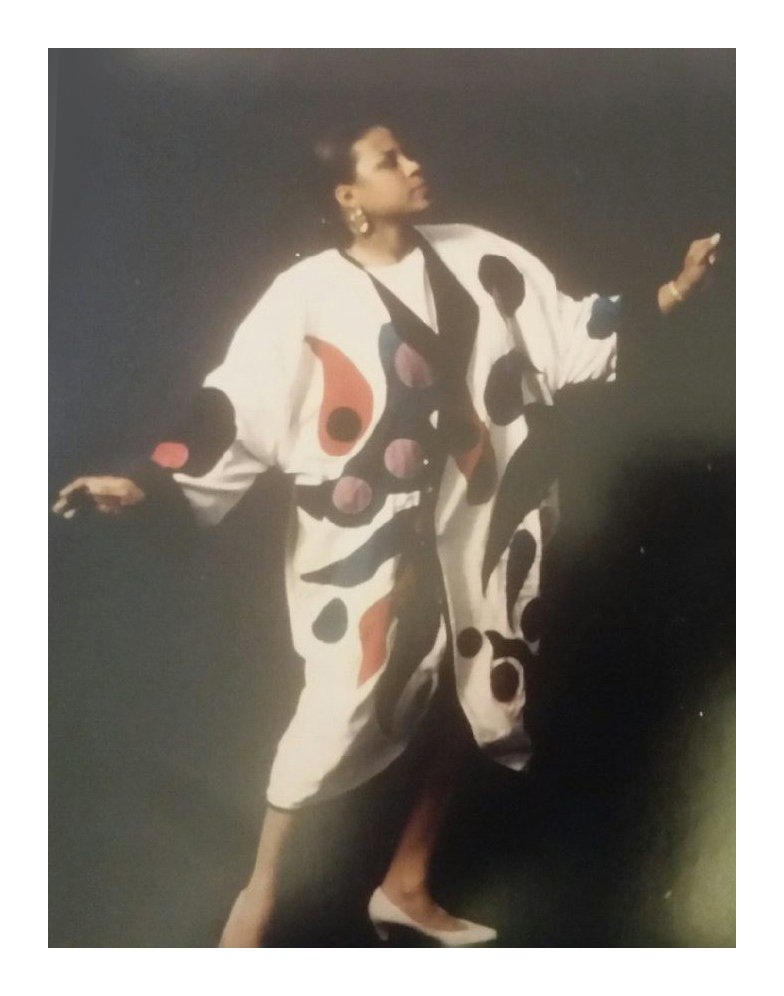 about myself," says Marva. She added "All children need the opportunity to explore their gifts in a way that is easily accessible to them. When we have policies and systems geared to only recognize certain talents and abilities, we miss the chance to connect with and become a positive influence in the lives of a lot of children. We are beginning to recognize the important role creative thinking plays in the ability to solve problems and develop solutions across a broad spectrum of industries; however, we don't have an adequate way of helping our youth recognize and further develop their creative abilities."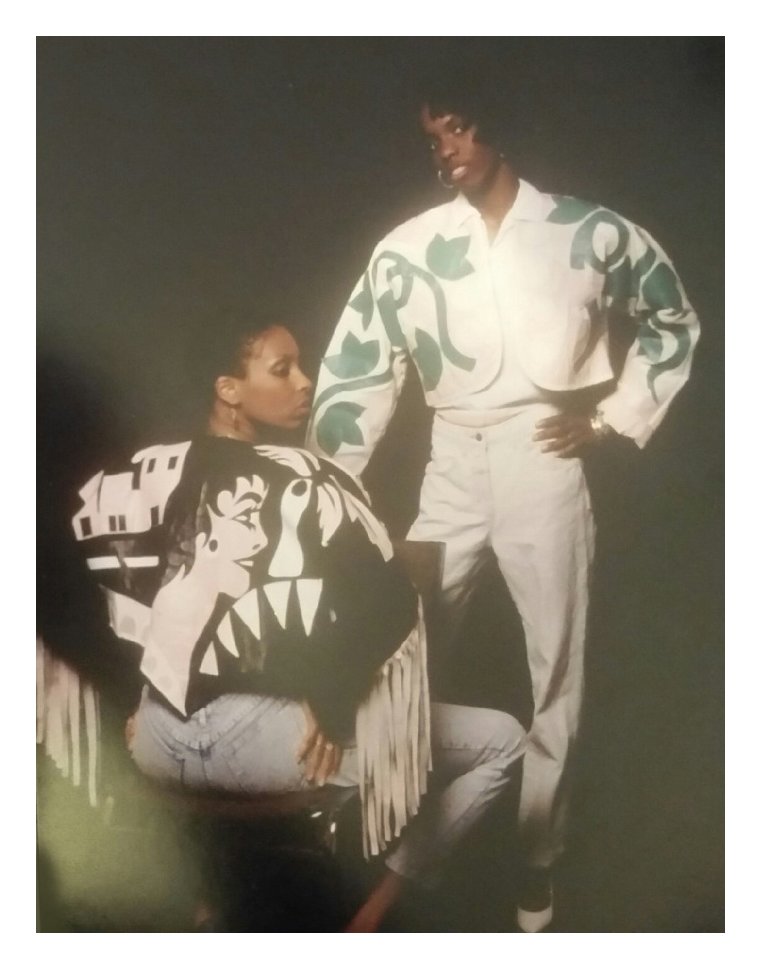 Her creative sketches of young models in trendy clothing earned her an interview with the President of Bobby Brooks Sportswear when she was only 13. The President, recognized her talent, but said she was too young and invited her to come back when she turned 17 to join their Junior Design team. However by that time, she was more thoroughly immersed in her art and put fashion on the back burner. In 1980 she moved to Indianapolis, IN and started her career as a fashion designer specializing in evening and wedding attire for an elite clientele. She became interested in doing wearable art in 1982 and
after making her first coat using fur, leather and suede she collected from old garments, she became hooked and began to specialize in leather wearable art. She had found her niche and a way to combine her love of fashion and art. It is still her specialty area today.

She graduated from using old coats to purchasing her own skins to create her one-of-a-kind pieces while teaching Fashion Merchandising at Tuskegee University. In 1998, she returned to designing again full-time and began working with manufacturers to help with the production so that she could sell her garments through specialty boutiques across the country.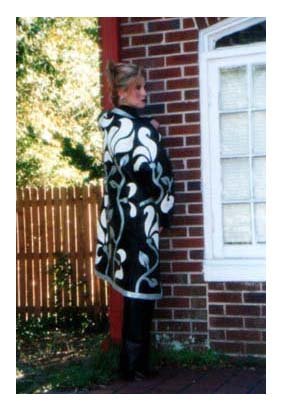 Her unique pieces garnered the attention of a new audience of professionals and celebrities who now own her pieces. She added decorator pillows and wall-hangings to her collection in the early 2000s so that people who were not bold enough to wear her pieces on their backs could adorn their homes with them.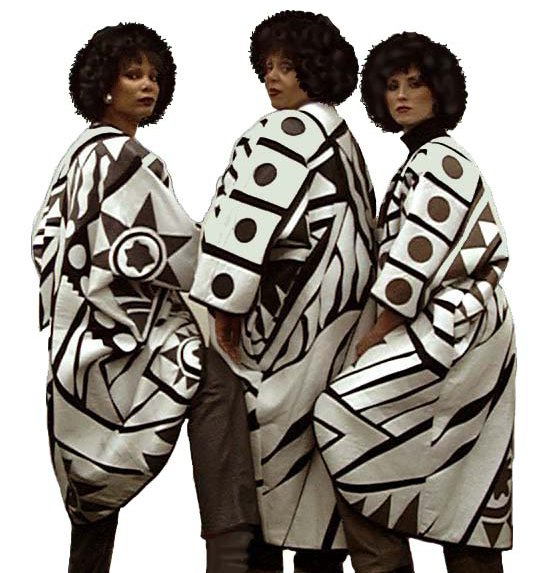 Over the years her work has been featured in several magazines and newspapers. She has been credited with creating pieces that are bold and imaginative. She says her work is inspired by many things. She has pieces based on everything from nature to natural disasters. However, her greatest source of inspiration and often the subjects of her pieces, are people.